Our history
CMO Project is the leading national company in the manufacture and setting up of adventure parks and all its components, designed to suit customer needs and also the needs of market it targets.
We are the only company that offers a comprehensive solution to each project and that accompanies each customer throughout the whole process thanks to our business strategic consulting services. Because we carry out all phases of the process, we have complete control over the quality and the finishing of the park. We not only carry out the ground survey and design of the new facility, with basic project of architecture and calculations of all components. We do our own manufacturing as well.
Our consulting services not only provide the client with the market study, the details about the financial viability of the project, the strategic plan and the marketing plan for the launch of the park; but also take care of the staff's selection and training and add an ongoing advice service to the mix.
60 parks
Our involvement in projects even reaches the point where we take part, as partners, in the management of some of the more than 60 adventure parks we have manufactured and installed worldwide in recent years.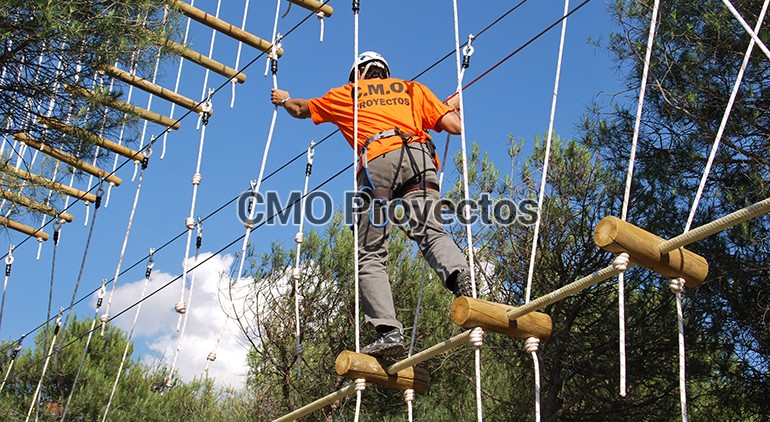 Proprietary products
The CMO® TriAction Tower, the giant double zip line and the mega totems  are the latest products developed by the engineers and architects of our research department. These products have been produced and tested in our own factory.
CMO's Projects in the World