Regulations
The safety of our circuits users is the basic premise upon which we work since we start the design of a park. Therefore, the requirements established by CMO Proyectos are far superior to those included in the European Standard UNE EN 15567-1 on sports and recreational facilities in acrobatic high ropes courses.
We add extraordinary security measures above those required, such as those relating to the position of lifelines, the double lifeline system or the requirement for the Official Associations of Engineers or Architects to endorse the facilities designs.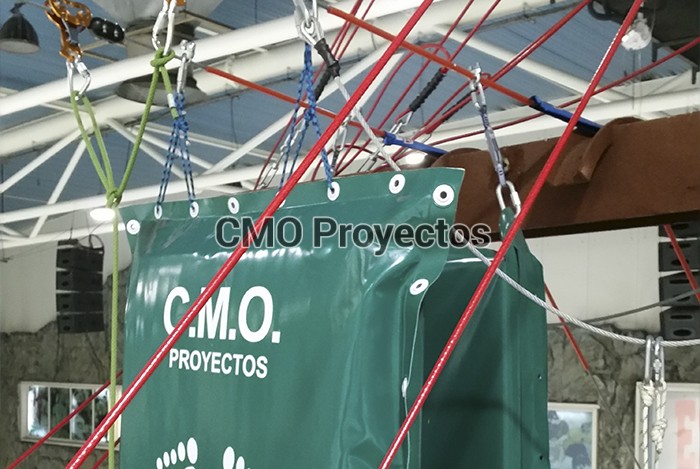 ---
Course Safety
The continuous double lifeline security system included in our courses is made up of an anchor line to the fixed elements (or safety line) and a continuous lifeline situated along the entire course over the bridges or challenges. The vertical accesses incorporate anti-falling blocks as braking system with locking at three centimeters and manual anchor rings for the vertical progression.
This unique continuous lifeline system means there is a zero risk of falling, giving maximum protection and mobility. Moreover, it allows for resources optimization as it reduces the number of instructors needed for operation.
Participants wear a helmet at all times.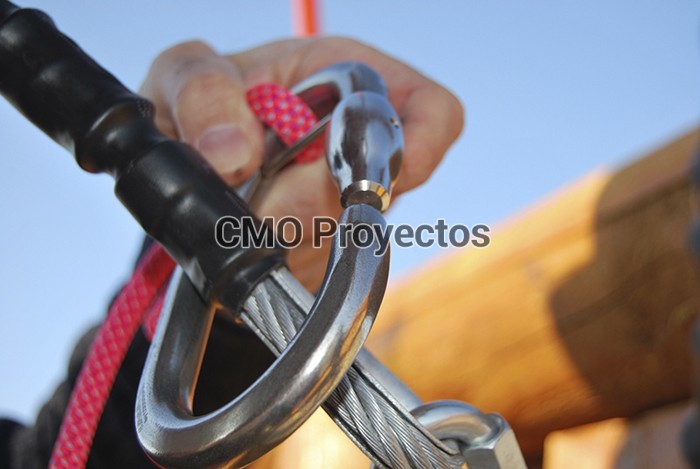 ---
Maintenance Safety
All bridges, lifelines and any other components that need to be manipulated during maintenance incorporate a reeving system which, in case of failure during the handling thereof, prevents any accident, remaining always hung.