National and international presence
CMO's portfolio currently includes the design, production and implementation of more than 60 adventure parks throughout the country.
As a result of the international expansion policy initiated by CMO a few years ago, we are now also present in Portugal, the Dominican Republic and China. In addition, we are developing new project initiatives in Uruguay, Chile, China and the United States.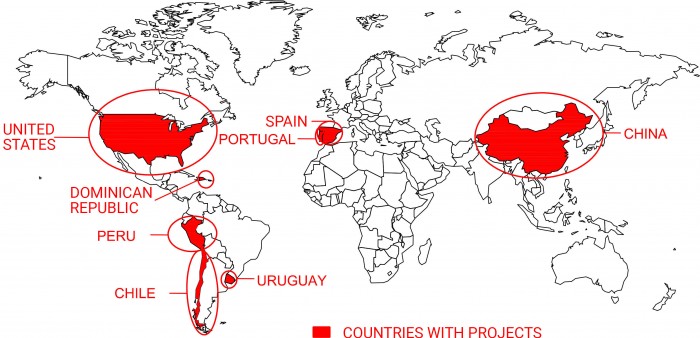 Click to enlarge